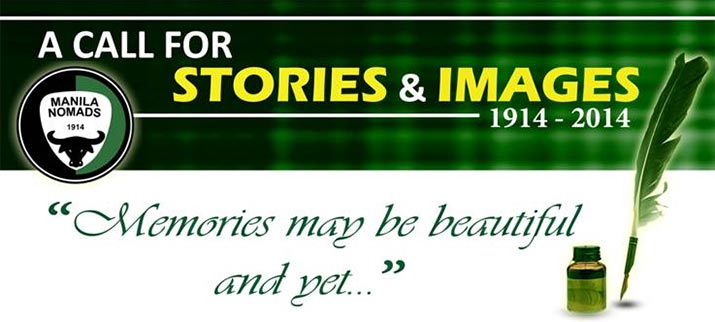 "A CALL FOR STORIES & IMAGES"
"Memories may be beautiful and yet… "
They need to be told and shared… and chronicled for posterity. Especially by former Nomad members who have since left the Nomad Sports Club grounds and gone to other pastures.
Surely, you have a Nomads memory stored somewhere deep in your mind's eye. A Nomads moment you haven't forgotten. A happy time spent in the Nomad field, at the clubhouse, at the green lawns, with fellow Nomads, or with family and friends, even strangers. An incident that made an impact on others that has to be expressed, or a slice of football lore that time and distance haven't yet consigned to oblivion.
If you used to be a Board member, share a piece of history as we are putting together the club's milestones by the decade.
Tell us your story, your anecdote, your piece of legend. It could make another fellow ex-Nomad smile, look back with a mist in the eye or a tug at the heart, or go on a trip down the lane reserved for reminiscing, while at the same time contributing to the making of history.
More importantly, if you have images that you can share, feel free to send them to us.
Your narrative and photograph might just find its way in the pages of our Nomads Centennial Coffee Table Book. Email us at centennial[at]nomadsportsclub.com not later than June 30, 2013 or upload your article and image contributions using the buttons below.