Children's Facilities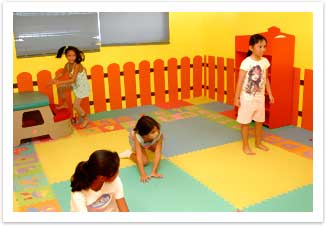 Nomad recognizes that active sportsmen and women are of the age that they are probably parents. For them to enjoy their visit to the club, it is important that their children to also look forward to the experience. The following facilities are provided to ensure that our members children are kept amused:
Kids Swimming Pool
Abutting the main swimming pool is the children's pool that graduates in depth from ankle deep to three feet. A life-guard is in attendance throughout the swimming period.
Pool water is regularly monitored to ensure the water is kept to the highest pool standards.

Adventure Playground
Continually shaded by trees, a large adventure playground that includes climbing frames, platforms, swings, and even a rope bridge is in constant use.
The trampoline, with its safety net surround attracts many while, for the very young, a number of plastic play-houses are there for their pleasure and fun.
At Nomad's they can run and play until they drop